It's unpleasant, we know. No one wants to deal with their dog's anal glands, but it's something that needs to be done.
But is there a way you can avoid reliving the trauma of the process and the smell (oh, the smell)? Yes, yes there is. All you need to do is find a food that's high in fibre.
It's the best way for a dog to naturally clear their glands, which leads to them being more comfortable and you not having to do it yourself. But what's the right food? How do you know it will have enough fibre? How do you choose the best high fiber dog food? So many questions, and we have all the answers.
1. Editors Pick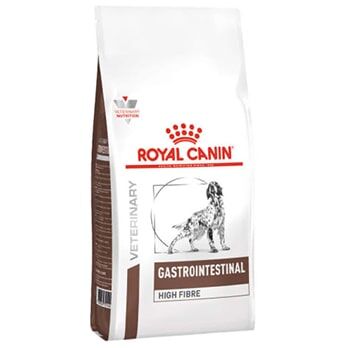 Royal Canin Fibre Response Adult
2. Budget Pick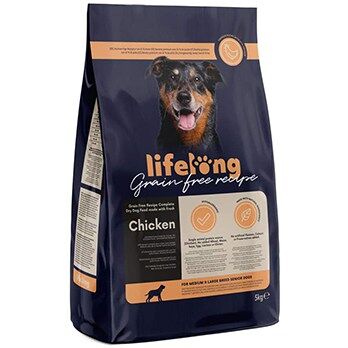 LifeLong Grain Free Senior Dog Food
Key Things to Look for
Don't scroll past this section, you'll regret it. Before you buy high-fibre food to help your dog's anal gland problems, you first need to consider several key factors. These will help you to determine which food will be best suited to your dog.
Fibre Content. A diet that is high in fibre should contain 5-10% in order to keep things running smoothly. Be warned that anything over 10% can cause negative health effects as well as an upset stomach.
Size and Age. The size and age of your dog does matter with regards to high fiber diets. Dogs need different nutrients according to their age and their size, so picking a food that accommodates this is important – especially for giant breeds who need a lot more of everything.
Probiotics and Prebiotics. These actually work together to improve digestion and help naturally "pop" the anal glands. They react with the beneficial bacterial strains in the gut and colon, promoting digestive harmony.
Hypoallergenic. Anal gland issues are often caused by food allergies and sensitivities. Avoiding wheat, soy, corn, and gluten can do wonders for your dog's digestive health as well as their anal glands.

Quality Ingredients. You should be looking for food that contains real meat, whole grains like rice and barley, fruit and veg such as blueberries and pumpkin, and flaxseed. All of these help boost fibre but also provide your dog with natural and balanced ingredients.
How to Add Fibre to Your Dog's Diet
There are several delicious and natural foods that you can add to your dog's diet in order to boost their fibre intake:
Pumpkin
Sweet potato
Fruit and vegetables
Whole grains
Psyllium husk
coconut /acacia fibre
If you are concerned that your dog is not getting enough fibre, you can also speak to your vet about purchasing fibre tablets to add to their food. These contain concentrated amounts that can be eaten with their meal to boost their intake.
While you can buy fibre tablets from some pet shops, it is best to speak with your vet first so that you can get the correct dosage as well as any advice on which tablets will be best or your dog.
---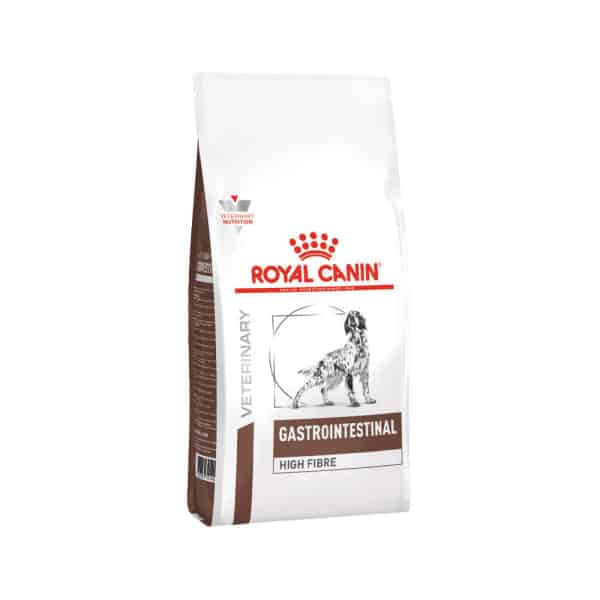 1. Royal Canin Fibre Response Adult
Editor's Pick
This dry food isn't just vet-approved, it has also been specially formulated to boost digestive health and ensure your dog is getting enough fibre in their diet. This helps them to naturally clear their anal glands while also poviding a nutritionally balanced and delicious meal.
It contains 26% protein, 16% fat, and 11% fibre. This is the perfect combo, with excellent fibre levels that are sure to keep things firm and moving. Additionally, it is packed with essential vitamins and minerals to boost the immune system and help keep your pup healthier than ever.
Key Ingredients: Rice, vegetable fibres, dehydrated poultry protein, animal fats, maize
Texture: Dry
Type: Digestive health
Life Stage: Adult
Suitable For: Anal Glands
---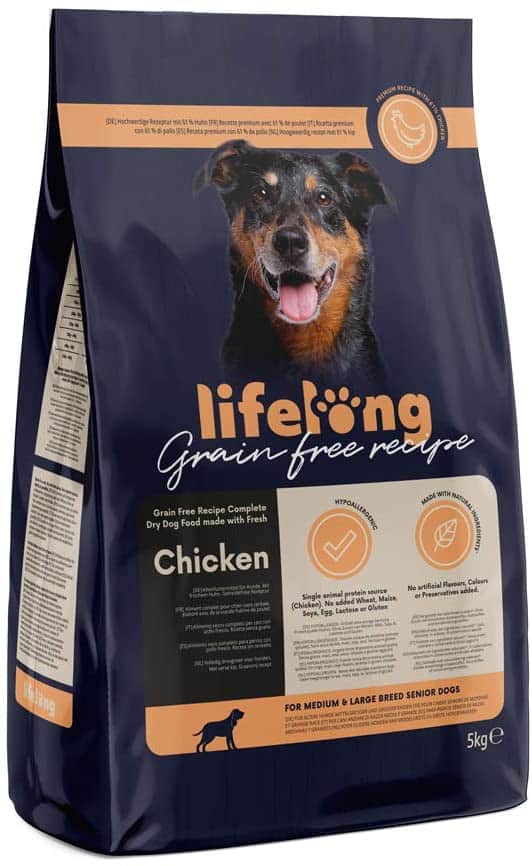 2. LifeLong Grain Free Senior Dog Food
Budget Pick
This dry high fiber dog food has been formulated for older dogs with sensitive stomachs, providing them with a grain-free diet that will leave their stomachs settled after eating. Additionally, it has excellent fibre content to ensure firm stools to avoid anal gland issues from occurring.
This crunchy kibble contains 29% protein as well as 12% fat and 5% fibre, providing an excellent balance for your pup. Fresh ingredients mean better nutritional value and the fact that it is hypoallergenic means that your dog won't suffer from food allergy-related skin conditions.
Key Ingredients: Fresh Chicken, Pea Starch, Dehydrated Chicken Protein, Pea Protein, Poultry Fat
Texture: Dry
Type: Grain-free
Life Stage: Senior
Suitable For: Anal glands
---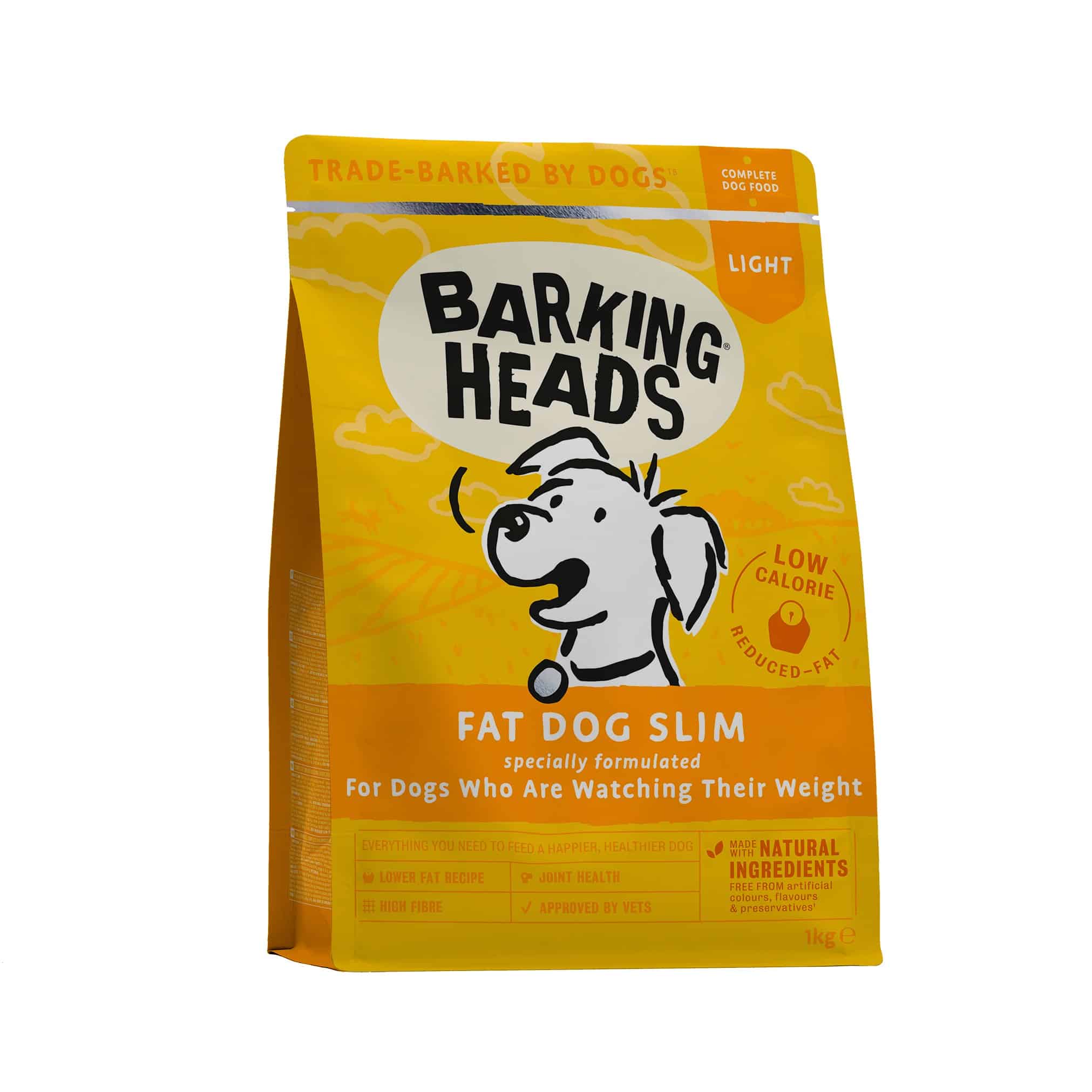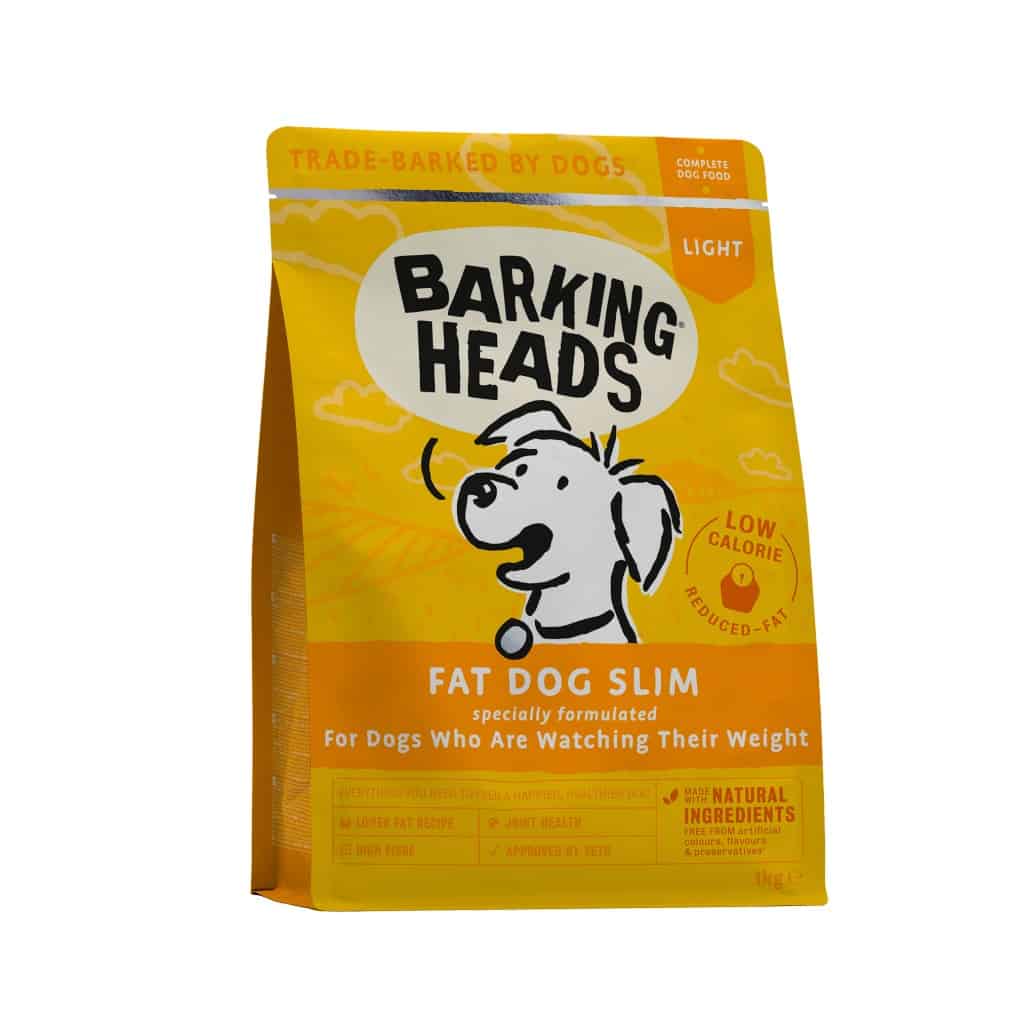 3. Barking Heads Fat Dog Slim
Best for Chunky Pups
This tasty kibble is the perfect way to help your dog lose those extra pounds while also ensuring they are getting enough fibre in their diet. Therefore, it is ideal for dogs who have had trouble with their glands in the past and need something to help keep things firm as well as clear.
It has an excellent protein content of 20% as well as 9% fat and 5% fibre. This creates a beautifully balanced meal in a nutritional sense, ensuring your dog isn't getting too much or too little of those key ingredients. It's also free from artificial nasties for your peace of mind.
Key Ingredients: Brown Rice, Dried Chicken, Potato, Oats, Barley
Texture: Dry
Type: Weight control
Life Stage: Adult
Suitable For: Anal glands
---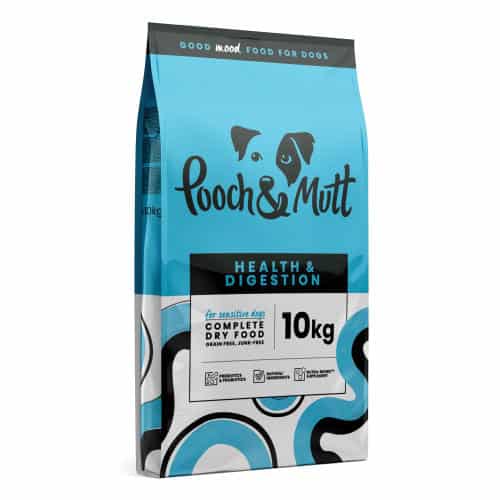 4. Pooch and Mutt Health and Digestion
Best Natural High Fibre Food
This kibble for adults isn't just natural; it has also been specially formulated to aid digestive health and keep things moving for your pup. It's ideal for dogs that suffer from gastric issues and allergies to grains and gluten, as well as those who need more fibre for better anal gland health.
It contains 24% protein and 12% fat as well as 5% fibre, offering an excellent balance so that your dog benefits not just in terms of digestive health but overall health. It's perfect for those with sensitive digestive systems and made with natural ingredients for further gentleness.
Key Ingredients: Salmon, sweet potato, charcoal, psyllium, potato
Texture: Dry
Type: Grain-free
Life Stage: Adults
Suitable For: Anal glands
Should You Buy it?
Absolutely. This high fiber dog food comes from a trusted brand that is committed to providing your dog with a healthy and beneficial diet that keeps their digestive system sound. In turn, this helps prevent anal gland issues so that you have one less thing to worry about.
Sample Buyer Review

---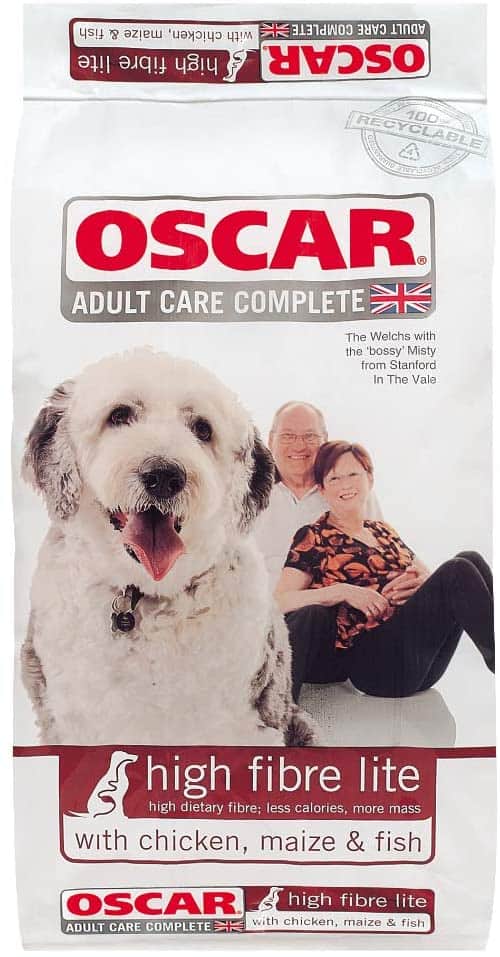 5. Oscar Adult Care High Fibre Lite
Best for Dogs with Pica
This high fiber dry food isn't just crunchy and delicious, but also idea for your dog's health. It has been made to be gentle on the digestive system while also being rich in fibre to promote firm stools, clear anal glands, and also help alleviate the symptoms of conditions such as pica in dogs.
It contains 20% protein, 10% fat and 5% fibre. This is a healthy balance and provides excellent nutritional value for your dog. Additionally, this food is ideal for adult and senior dogs, allowing each of these age groups to thrive on food that was made to keep them strong and healthy.
Key Ingredients: Chicken, wheat, maize, beet pulp, fish meal
Texture: Dry
Type: Pica
Life Stage: Adult/Senior
Suitable For: Anal glands
---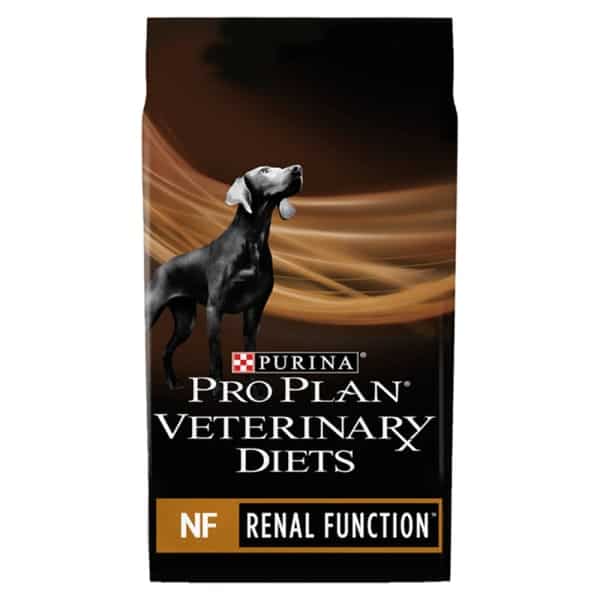 6. Hill's Prescription Diet Canine k/d
Best for Renal Care
This kibble comes from a strong brand that has put a great deal of effort into their research so that your dog can benefit from a nutritionally sound meal. In addition to this, it has been designed for renal care and has high fibre content to help battle anal gland and digestive issues.
This particular dry food contains 13% protein alongside 14% fat and 5% fibre. This is a fantastic balance, allowing your dog to benefit from increased levels of fibre in their diet while also battling renal issues so that they can live a longer and happier life. Plus, it's low sodium.
Key Ingredients: Maize, Rice, Dried Egg, Dried Whey, Animal Fat, Dried Beet Pulp
Texture: Dry
Type: Renal care, low sodium
Life Stage: Adult
Suitable For: Anal glands
Should You Buy it?
Definitely. This dog food isn't just trusted and recommended by vets, it has the nutritional and scientific backing to prove it. Designed for renal health, the high fibre content is also perfect for anal gland issues, allowing you to combat multiple issues with ease.
Sample Buyer Review

---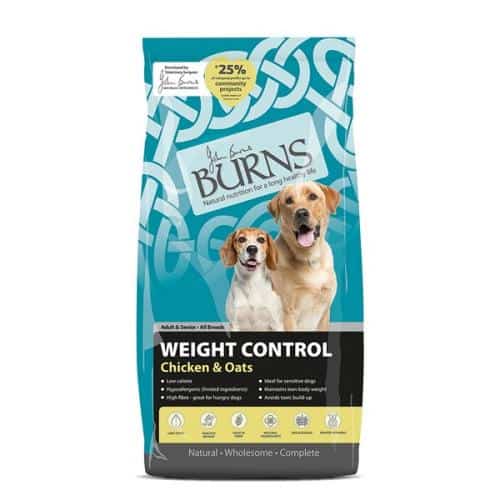 7. Burns Weight Control
Best for Senior Dogs
This tasty dog food comes in kibble form and has been specially formulated for senior dogs so that they receive the right balance of nutrients in their diet. Furthermore, it has balanced weight control with high levels of fibre to ensure good digestive health as well as general health.
It has excellent protein levels of 18% as well as 7% fat and 7% fibre. These high fibre levels mean improved anal gland health thanks to firmer stools that will keep the system clear naturally. This food is also hypoallergenic to avoid skin irritation and allergic reactions.
Key Ingredients: Oats, Brown Rice, Chicken Meal, Peas, Chicken Oil, Seaweed
Texture: Dry
Type: Weight control, low carb
Life Stage: Senior
Suitable For: Anal glands
---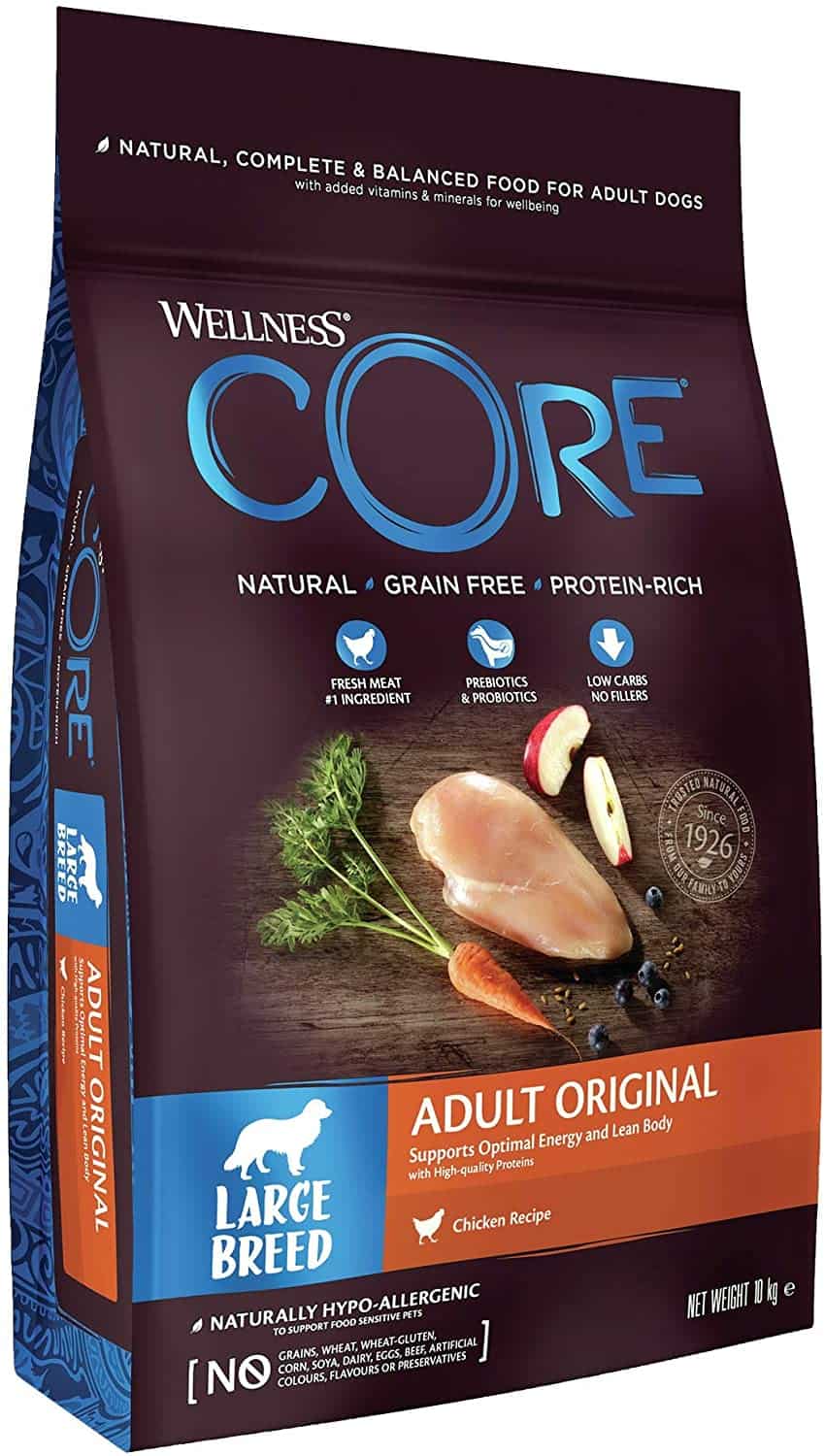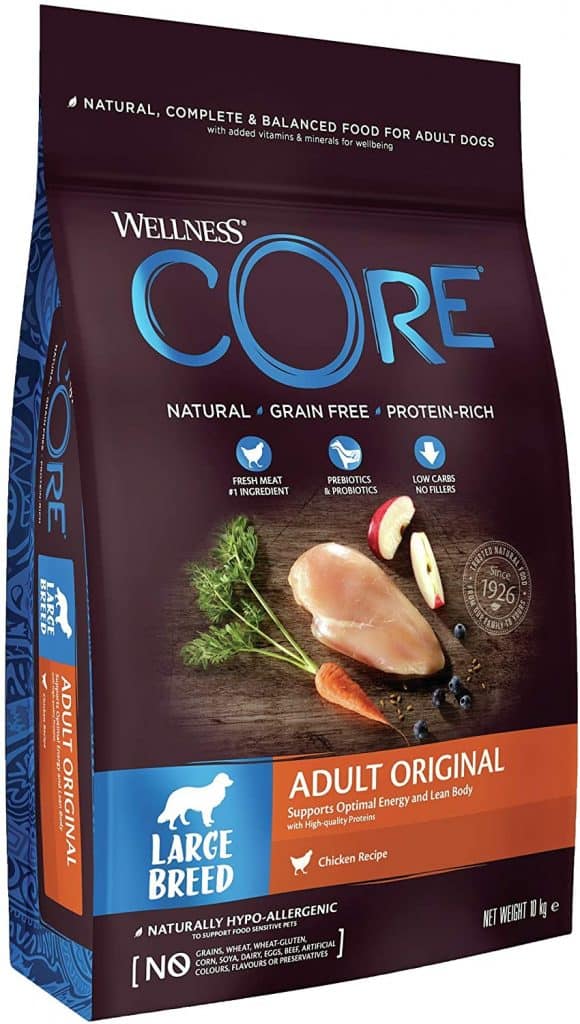 8. Wellness Core Grain Free
Best Pick for Large Breeds
This munchy kibble is perfect for large breeds that need chunkier food in order to chew it properly. The fantastic thing about this dry food is that it's made with natural ingredients and designed to be hypoallergenic for your dog's skin as well as their digestive system.
It contains 31% protein as well as 13% fat and 5% fibre. This fibre content means that they are getting a great boot to their diet, helping to keep the anal clear and free from potential issue. Furthermore, it even helps to support their hips and joints as they grow older.
Key Ingredients: Chicken, dried potato, peas, beet pulp, salmon oil
Texture: Dry
Type: Large breed
Life Stage: Adult
Suitable For: Anal glands
Should You Buy it?
Yes, you should buy this food. It's made with natural ingredients to help support your large breed dog through better digestive health and to improve the condition of their glands.
Read Here : Best Dog Food for Flatulence
Sample Buyer Review

---
FAQs
What if the high-fibre diet isn't working for my dog's anal gland problem?
---
If your dog's high-fibre diet isn't working, there are a few reasons as to why this could be the case. The first is that your dog's glands have formed too deep in the rectum. It could be caused by a different health issue causing inflammation, or even a tumour.
Regardless of the cause, you need to find out why the diet isn't working. If you don't see results, make sure you take your pup to see a vet as soon as possible. Your dog may even need surgery, so don't put off a visit.
How does fibre help anal gland problems?
---
Fibre helps anal gland problems by causing dogs to produce waste that is larger, firmer, and healthier. This then pushes against the anal sacs so that the liquid is excreted. This is helpful because the most common cause of inflamed glands is impaction.
What is Pica in Dogs?
---
The cause of pica in dogs can be hard to determine, but it can be a gastrointestinal disease as well as caused by pancreatic diseases, liver diseases, anaemia, and diseases that affect the appetite. It can be caused by a lack of fibre or general nutrition as well as depraved home.
Often, eating an excessive amount of grass or the faeces of other dogs is a strong indicator that a dog is suffering from the condition.
Do older dogs need food that is high in fibre?
---
No, older dogs do not necessarily need food that is high in fibre. While it can be beneficial, it is not essential and really depends on their needs. For example, it can help to relieve constipation and slow weight gain.
Can fibre help a diabetic dog?
---
Yes, fibre can help a diabetic dog. Insoluble fibre is able to slow down the digestive process so that sugars can be released in a slower and more consistent manner. However, diabetic dogs should stay away from sweet potatoes as this is incredibly high in sugar and not good for them.
How do you clean your dog's anal glands?
---
You may not always want to take them to the vet or groomer, so learning to do it yourself is important. However, if it is done incorrectly, you can increase the risk of impaction or infection. Therefore, you should always have a professional show you first.
Why does my dog scoot across the floor?
---
If your dog is scooting, or dragging their bum across the floor, it is usually because they are uncomfortable and can be an attempt to express their glands. If this is a frequent occurrence, make sure you take them to see the vet for a checkup.
Final Thoughts
Anal glands are an important part of your dog to look after – even if they make us feel unwell. After all, when they become full it's incredibly uncomfortable for your pup and can cause them to become unwell. Good thing you have so much great food to choose from, right?
No matter your budget, we have a dog food that will boost their digestive health and wellbeing. Everything from the vet-recommended Royal Canin to the natural and grain-free Wellness Core is available to provide both you and your pup with a happier and more comfortable life.
What are your thoughts on our guide to the best dog food for anal gland problems? Were you able to help your dog feel more comfortable, or are you still struggling to find the right food? We love hearing from you, so make sure you drop us a message in the comment section below.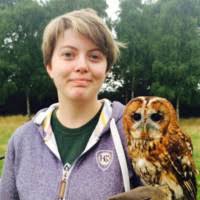 For over a decade, Adrienne has been a freelance content writer and blogger who's passion lies in anything related to dogs. Growing up, dogs were a very important part of family life in the Hardwick household. Now, Adrienne is the proud parent to two Swedish Vallhunds called Moose and Pumpkin.