There is nothing better than being outdoors - whether it be for a hike in the Peak District, camping under the stars or a walk on the coast, it's always fun to spend a few hours exploring the great outdoors. And what better way to improve your day out than having a dog to accompany you.

Not sure what doggy would suit your active lifestyle? Not to worry, here are five of the most active canine companions that will follow you wherever you go:


Australian Shepherds
To be happy, Aussies need more than a walk around the block. Fetching a Frisbee for hours is their favourite game and a hike in your closest National Park would be perfect for them.
English Springer Spaniels
Springer Spaniels love making a splash in your local pond. They'd love to a trip to a your local beach or coast.
Border Collies
Play fetch with Collies and they'll quickly bond with you. They really excel at learning new tricks, and a perfect companion for your country walks.
Russell Terriers
Their endless energy is perfect for outdoorsy people. They'll prefer a game of chase over jogging alongside you.
Weimaraners
This furry buddy will run at your side for miles. Be aware that they might become distressed if they don't get enough activity.
If you're not quite ready to have an active dog of your own why not borrow one instead? BorrowMyDoggy connects owners with local dog lovers to help them share the care of their dog.

So if you're planning your next adventure why not find a furry friend that would love to accompany you.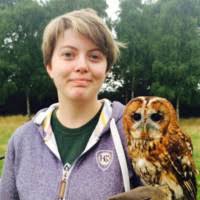 For over a decade, Adrienne has been a freelance content writer and blogger who's passion lies in anything related to dogs. Growing up, dogs were a very important part of family life in the Hardwick household. Now, Adrienne is the proud parent to two Swedish Vallhunds called Moose and Pumpkin.