Travelling with your dog is something that every dog owner has always dreamed about. Looking through traveller's photos with their four-legged companions will give anyone wanderlust.
Or maybe you have always dreamed of moving to a far-off location but couldn't go anywhere without your best friend?
However, in order to travel your dog needs a passport. In this article, we look at how to get a dog passport, as well as the dog passport costs you can expect.
What is a pet passport?
Animal passports are a useful way of identifying and keeping records of your animal. Pet passports are used widely with animals like Horses.
They are used as a way of keeping a record of the animal's injuries and vaccinations, as well as an identification record. Dog passports are similar, and a legal requirement if you want to take your dog abroad, whether within Europe or further afield.
Your dog's passport will contain records of the microchip, rabies vaccinations, and flea and tick treatments. Whilst a photograph is not required within your dog's passport, you can put one in if you wish.
Getting Your Dog a Passport
In the UK, it is not a legal requirement for your dog to have a passport if it is residing in the country, so many owners don't realise that you can indeed have a passport for your pet. Getting a passport for your dog is a simple process as long as you follow the rules.
Your dog must be over three months of age.
Your dog must be microchipped and registered to the owner applying for the passport.
Your dog must be vaccinated against Rabies
Whilst any sensible pet owner will have their animal vaccinated regularly, within the UK rabies is eradicated.
This means that it is not regularly vaccinated against. If you want to travel with your dog, then it's really important that you talk to your vet about getting your dog fully vaccinated against Rabies.
The virus is still prevalent in some countries, which is what makes it so important that your dog is protected.
You can still get your dog a passport soon after the Rabies vaccination. However, the UK requires a three-week wait after the vaccination before your dog is permitted to travel to or from the UK.
Whilst these simple instructions may seem frustrating, without them your dog would have to undergo a period of quarantine, which could last up to six months, but if your dog has a valid passport, you can freely move between many countries without worry.
How long does it take to get a passport for your dog?
Once you have ensured that the first steps have been taken half the work is done. It only takes 24 hours for your dog's passport to be in your hands, but you can't simply travel at will after that.
If you haven't already, you must wait 21 days from your first rabies vaccination before you can use your pet's passport - so make sure you plan well ahead. You may also need to be up to date with tapeworm treatment before having your passport approved.
The cost of the passport is a different matter. It isn't just the cost of the passport you need to factor in, it is also the cost of additional treatments that you need to think about.
Vaccinations and treatments will add to the cost, but overall the cost of getting your dog a passport should be around £150 - £250.
Unfortunately, there is no set price, as every passport scheme is different, but luckily your dog's passport lasts for two to three years, as long as you keep your Rabies vaccinations up to date.
Travelling with your dog
Once you have your pet passport and you are cleared to go, then you simply need to plan your holiday, but don't forget to factor in yours dogs needs and legal requirements.
1. Check the rules for the country you are travelling to
Whilst many countries simply require a valid passport or veterinary certificate, some countries (such as Australia and New Zealand) require extra tests before your travel, so make sure you have them all ready before you leave.
2. Check the weather
We have a relatively temperate climate in the UK, but in other countries, the temperatures may rise or fall at certain times of the day and night. Make sure your dog has adequate equipment to keep warm, but also make sure you don't over exercise your dog when it's too hot.
3. Find a good travel company
In many cases, it is not as simple as popping your dog on the plane and jetting off. Some travel companies require your pet to have a certificate from the vet stating that your dog is fit and healthy to travel. You may also need to have an authorised pet travel container, so make sure you check the rules before you go.
4. Insurance
Whilst it is not a legal requirement for your dog to be insured, either domestically or when travelling, it is always worth looking into pet insurance. If you already have insurance, then you may need to check whether you are covered for travel outside of the UK.
5. Coming home
Once your holiday is over, you can't just hop back home. Your dog must be seen by a local vet prior to travelling home. Your dog will need to be treated for tapeworm as well as having a general health check before travelling back. If your dog does not meet these health requirements before travelling back to the UK, your beloved pet could be placed into quarantine, and you could be subject to a fine.
To Conclude
Hopefully, this article has answered your questions with regards to dog passport costs and how to get a dog passport. It's always important to remember that travelling with your dog may be a stressful experience, but it shouldn't be.
Being able to take your dog to new countries, and even new beginnings, should be the greatest thrill in the world, and the last thing you want is to cause yourself or your pet some undue stress.
Taking these simple measures will make taking your dog on new adventures a fun and enjoyable experience, creating memories that will last a lifetime.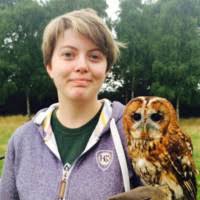 For over a decade, Adrienne has been a freelance content writer and blogger who's passion lies in anything related to dogs. Growing up, dogs were a very important part of family life in the Hardwick household. Now, Adrienne is the proud parent to two Swedish Vallhunds called Moose and Pumpkin.