Your dog will spend a lot of their time in bed (if they aren't snuggled up on the couch), and it is where they spend time relaxing and hanging out when they aren't walking, or you are busy. As a result, it is important that they are comfortable and able to stretch out if they want.
After all, you would hate it if your own bed was cramped and uncomfortable to sleep in.
While comfort is essential, there are many dogs that also require durability because they love nothing more than chewing whatever they can get their mouths on – including their bed.
If you have a dog that just loves to destroy, you might want to consider bedding that is up to the task and able to withstand even the most aggressive munchers. You would be surprised by how many there are, and how much they are able to take before they start to show signs of wear.

It's not easy to know which bed your dog will love, but we are here to give you a hand with things.
In order to help you find where to buy the best indestructible/chew proof dog beds, we have put this guide together, compiling all of the relevant indestructible/chew proof dog bed reviews in one place, allowing you to find the best deals so that your dog has the best night's sleep of their life.
1. Best Orthopaedic Bed - Brunolie "Bruno" Orthopaedic Dog Basket
Our dogs deserve comfort, and that's what this pet bed from Brunolie aim to offer. Available in two colours and two sizes, it could be the cushy paradise that your dog has been dreaming of; not to mention the additional support for their bodies from the orthopaedics.
The Good
The edges of the bed are wonderfully cushioned yet firm, providing your dog with a supported area to rest their head when they go to sleep or relax. The high walls also resemble a den, offering a sense of safety and protection while they are inside.
The cushion in the centre of the bed will adjust itself according to your dog's body shape, a lot like memory foam, for the best support and comfort.
The thick foam also protects against the cold from the ground, keeping them warm and snuggled at all times. The underside of the bed is also anti-slip to prevent your dog from hurting themselves when they get overexcited.
All of the covers can be unzipped and chucked in the washing machine as well, ensuring that your dog always has a clean bed (and less hair throughout your home).
Specifications -
Size: 80x55cm

Weight: 5.9kg

Size dog suitable for: Medium

Machine washable: Yes

Special features: orthopaedic mattress




The Not So Good
There have been no negative reviews for this bed so far.
Our View
If you're looking for the best indestructible dog bed, you don't need to look any further. It comes at a reasonable price considering the size and the level of comfort that is offered.
Its defining feature is the orthopaedic mattress, which works a lot like memory foam to provide excellent support and retain the shape of the body while they are sleeping. With no negative reviews at the time of writing, you can't go wrong with this bed.
2. Best Elevated Indestructible Dog Bed - BingoPaw Pet Cot Mat
An elevated bed is sometimes the best way to go, especially if your dog is a bit like a goat and enjoys sleeping off the ground.
Perfect for preventing overheating and keeping them away from cold temperatures, it's one of the best pet beds out there for the job. Why not see what you make of it?
The Good
This bed can be used anywhere, but if you like to go camping with your pooch then there is nothing better. It keeps their body off the ground, protecting them from the cold and damp in winter as well as ensuring they stay cool in the summer months.
It's really easy to put up and pack away, and also comes in three sizes so that you can select the one that suits your dog's needs.
If you want tough heavy duty pet beds, this is it, with strong material that has been made to withstand all weather conditions and is also completely waterproof. It even comes with two different types of fabric that you change according to the seasons. Filled with cotton, it provides a comfortable place to sleep where your dog is sure to feel safe and secure. The frame is also made from steel for added durability.
Size: 105x34x25

Weight: 5kg

Size dog suitable for: Large

Machine washable: No

Special features: Waterproof



The Not So Good
There have been no negative reviews for this pet bed so far.
Our View
Affordably priced, this is an excellent bed for those that like to travel with their dog, or for pups that just love to be a little higher than everyone else. It's comfortable as well as practical, and the fact that it is so easy to pack up as well as assemble just adds to its charm.
With no negative reviews at the time of writing, it has everything going for it. Plus, it is made from waterproof material which is both great for camping and any puppy accidents. Why not have a look for yourself and see if it piques your interest?
FAQ's
Q: Is the Bingopaw bed hard to put together?
A: No it is very simple to put together and takes no more than 10 minutes to assemble.
3. Best Crate Indestructible Dog bed - Amazon Basics Foam Pet bed for Crates
This chew resistant dog bed comes in four different sizes, allowing you to find the perfect match for your pooch.
If your dog loves their crate, why not treat them to an extra cushy bed that they can snuggle on? Here's our top pick for those sleepy pups that need some additional comfort.
The Good
The thick mattress is full of soft foam that will leave your dog feeling fully rested and completely comfortable. The size and dimensions make it a perfect fit for most standard crates, creating a large boundary between your dog and the cold floor.
The ergonomic foam interior is excellent for supporting you dog's body as they sleep, remembering their positions for a comfy night of rest.
For older dogs, or those with joint pain, the filling is also a welcome support that will take some of the pressure off these achy joints. As a result, they will benefit from a better and more relaxed sleep.
The covers are machine washable, and also help to protect the home from the spread of pet dander. You can even pick up covers in different colours if you want something a little different from grey.
Specifications -
Size: 89x111x8

Weight: 1.7kg

Size dog suitable for: Large

Machine washable: Yes

Special features: Ergonomic foam interior



The Not So Good
Most of the customer complaints are that the bed was too small, but the sizes are clearly stated so it is easy to ensure that you get the right size for your crate and dog.
Our View
This reasonably priced pet bed is a perfect solution for a dog that loves their crate but doesn't have any way of getting nice and snuggly inside it. While there have been complaints about the bed being too small, a lot of this is because people do not read the sizes and measure their space beforehand.
As long as you do it right, you will find the correct size. There are so many great benefits to having this bed for your dog, one of which is the fact that it relieves pressure on their joints. Certainly one to try.
4. Best Chew Proof Dog Bed UK - Hound
Hound is a great brand, and for those that need something chew proof, they might be able to offer just the solution for your pooch.
Known for their quality and comfortable beds, your dog is sure to love both you and their new napping zone. Have a peek below and see if this is the right bed for you.
The Good
This dog bed comes in a lovely grey that will match the aesthetics of any home seamlessly, as well as two sizes so that your dog can have a restful night.
The design is very stylish, with the Hound logo printed discreetly on the front, and it offers an area that is both warm and cosy.
The bed is also durable and very resistant to pup that is active chewers. It's also very easy to clean when needed. The bed is fully machine washable, and it will fit comfortably into the washing machine. The inner mattress is very plush and comfortable, offering the perfect place to get away and relax for a little while.

The sides have been raised as well, with an opening at the front for easy access. The sides can act as a pillow for your pooch, but they also create an enclosed area that leaves them feeling secure.
Specifications -
Size: 60 x 80 x 24 cm

Weight: 1.35kg

Size dog suitable for: Large

Machine washable: Yes

Special features: Old English country charm and style
The Not So Good
Some customers found that the sizing can be a little on the small side when choosing one for their dog.
Our View
This cheap dog bed comes at a great budget price that you will not want to miss when you buy your dog a bed. While there are some that find the sizing to be a little small, it is best to check the measurements before you buy so that you know you are getting one that they will feel comfortable in.

The material is very robust and durable, ensuring that chewers are unable to completely ruin their new bed, and leaving you with a sense of satisfaction.
FAQ's
Q: Would this be suitable for a collie dog?
A: No this would be too small for a border collie you would need to order the next size up which is a large.
Q: Would this fit in the washing machine to keep it clean reguarly?
A: Yes it would fit in a washing machine so it can be washed reguarly but you would need to have a minimum or 7kg washing machine.
5. Best Waterproof Chew Proof Dog Bed - KosiPet
Sometimes a waterproof bed is just as important as one that is chew proof, especially if you have puppies or an elderly dog that might have accidents from time to time.
This could be the best combination of waterproof and chew proof out there, so take the time to check this model out.
The Good
This dog bed comes in black, and it is massive in terms of size – ensuring that every dog is able to fit nicely and benefit from a good night's sleep, as well as somewhere to really stretch their limbs.
The bed itself is stuffed with a high-density foam that is incredibly comfy and offers a nice place to chill out. Not to mention that the lining is super soft, and also very much resistant to being chewed up and heavy duty.
The lining is also waterproof, and fluffy outer cover can be removed and chucked in the washing machine when it needs to be cleaned, and it can even help prevent tick and flea infestation.
The foam inside is the same grade as human products too, ensuring your pet has plenty of support. The bed itself is very flat, which gives them the perfect opportunity to really stretch out and get comfy.
Specifications -
Size: 114 x 80 x 10 cm

Weight: 3.76kg

Size dog suitable for: Large

Machine washable: Yes

Special features: Kosipet Deluxe High Density Foam Mattress Dog Bed



The Not So Good
Some customers do feel that the bed itself is a little thin for their dog.
Our View
This dog bed is cheap and resistant to chewing, which is great for pups with really active teeth. While there are some who feel the bed is a little thin, this problem was solved by adding a couple of blankets for extra comfort.

The waterproof capabilities also mean that accidents won't soak through, and the whole thing is easy to wash and water resistant. Fluffy and soft, it gives them plenty of warmth as well as all the room they need to stretch out and really take up some extra space.
FAQ's
Q: Do you have to buy the waterproof bit separatly? or is it already in with this bed?
A: The cover is already on it, the top is a soft covering, the bottom is like a waterproof covering.
Further Models of Chew Proof Dog Bed
Here are some further models of chew proof dog bed, just in case the ones above do not quite meet your requirements.
6. SONGMICS XL Dog Bed Pet Sofa
This dog bed comes in three different sizes, so you can find the one that gives your dog plenty of room to stretch, and you have a choice between navy and grey for the colours.
Luxurious and comfortable, the mattress is perfectly padded to offer a lovely place to sleep and relax, while also preventing friction and too much slipping on the floor.
The fabric itself is resistant to tears and friction, while the raised sides provide them with a headrest or a sense of security.
The front is left open for easy access to the bed, and it is also resistant to both cold and moisture, ensuring optimal warmth in the winter months.
It is very quick and easy to clean, taking some of the hassle out of it for you, and the price is very reasonable considering both the size and features.
7. PetFusion Ultimate Solid 10cm WATERPROOF Memory Foam Dog Bed
This dog bed is available in a lovely slate grey or chocolate, so you can select the one that matches your home and décor.
There are also several sizes to pick from as well, allowing you to find one that offers your pup enough space to be comfortable.
The mattress is memory foam, offering support and comfort for your dog when they are sleeping or chilling out, and it is ideal for older dogs who are suffering from joint pain and mobility issues.
It is water resistant, as well as tear and friction resistant, making it durable when faced with dogs that love to chew.
You can even pick up replacement covers for a very low and reasonable price. Easy to clean, it only takes a few moments to get it scrubbed up, and the removable cover is machine washable.
To Conclude
Hopefully, this guide has helped you to find the best indestructible/chew proof dog beds, and the indestructible/chew proof dog bed reviews have given you an idea of what your pet needs in order to have a comfortable sleep as well as a nice place to go hang out.
Additionally, you might be interested in a chew proof dog crate pads - The Hunting Dog website has a guide that can help you to pick the right one for your needs.

Your dog's bed is an essential part of their life, and without it, they don't have a place to call their own. We know how important their comfort is to you, which is why we have only picked the best beds for you to choose from.

There are a number of different styles and colours for you to compare that will be able to suit any dog, and each of them is available in a range of prices so that you won't end up breaking the bank and will end up with the best price possible. The perfect and most comfortable bed is just waiting for your pooch.

What did you think of our chew proof dog bed guide? Are there any that you would have liked to see or recommended? We love hearing from you, so make sure to leave us a message in the comments below.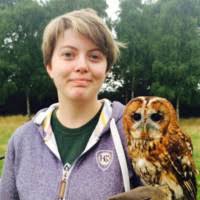 For over a decade, Adrienne has been a freelance content writer and blogger who's passion lies in anything related to dogs. Growing up, dogs were a very important part of family life in the Hardwick household. Now, Adrienne is the proud parent to two Swedish Vallhunds called Moose and Pumpkin.