Fleas, the friends your dog doesn't choose and neither do you, but how do you get rid of the pests once they have already nestled into your pet's fur?
How do you prevent your dog from getting them in the first place?
To help answer those questions, we have gathered some of the best flea treatment for dogs, alongside the relevant dog flea treatment reviews, to help you decide which one is best for you.
If you are in a hurry here and don't have the time to read through our research, here are our editors picks.
How to Choose the Best Flea Treatment for your Dog
This is really important, so make sure you don't scroll past this section. After all, you want to ensure that the flea treatment you pick is the right one for your pup. Here is a little advice on how to choose over the counter flea treatments.
Ease of Application. You'll want to be able to apply the treatment with ease, and this can depend on the dog.
Some pups fidget when faced with liquid spot-on treatments and others will spit pills out even if they are covered in something tasty. Liquid or pill - choose the one that is easiest for you and your dog.
Just like people, some dogs have sensitive skin and allergies and this can cause them to react to some flea treatments. In cases like this, try not to panic as you can just wash it off to get rid of it.
However, reactions to oral treatments may require a visit to the vet. Symptoms of allergies to treatment can include:
Hives
Itching
Extreme Sensitivity
Hyper Salivation
Ear and Foot Twitching
Vomiting
Things to Look for
There are also a few things that you should keep an eye out for when you are choosing a flea treatment for your pup - especially as there are so many different ones out there.
Natural or Chemical. Both are excellent forms of treatment, and as some dogs can react poorly to chemical treatments so a natural one might be the best step forward.
They can both be incredibly effective treatments, you just have to be careful which natural products you buy.
As recommended by Michelle K Pesce of Bolton Vets, make sure that your chosen natural flea treatment is safe and approved for use on dogs. You should also ensure that they don't contain potentially toxic ingredients such as garlic.
The only thing you need to keep in mind with natural treatments is that they need to be applied very frequently.
Active Ingredients. As a rule, flea treatments will tend to have imidacloprid, fipronil, permethrin, methoprene, and pyriproxyfen as their active ingredients.
These are a good thing to look out for when searching for authentic flea treatment if you choose to go down the chemical route.
Prevention or Infestation. The type of flea treatment you choose, and its strength, really depends on whether you have a current infestation of fleas or are looking to prevent them instead.
Monthly treatments are a preventative measure, and infestations will usually require sprays or even flea bombs for the home.
In this guide, we are offering a fantastic selection of preventative measures as well as those that will help you deal with infestations.
Liquid or Pill. There are two mains ways that flea treatment can be applied - in liquid or pill form. The latter of these is very simple, and is often combined with a worming treatment, that your dog can eat plain or mixed in with their food or a treat.
The liquid form can be applied as a spot treatment to the back of their neck, or even as a spray and shampoo. This makes it a lot more versatile and the spray/shampoo is especially good for severe cases of fleas that cannot be treated with a simple spot-on or pill.
| | | | Prevention or Infestation? | |
| --- | --- | --- | --- | --- |
| | | | | |
| | | | | |
| | | | | |
| | | | | |
| | | | | |
| | | | | |
| | | | | |
| | | | | |
Best Dog Flea Treatments (In Order)
It can be difficult to keep on top of monthly flea treatment applications, and finding a reliable brand can be even harder.
Itch Pet has put together a truly unique package that will keep you on top of things while also protecting your pup.
The Good
This flea treatment arrives on your doorstep every month, ensuring that you always have a regular supply to keep your dog treated.
It doesn't just kill the fleas, it also destroys the eggs and larvae - a double-action formula that destroys all evidence fleas were ever on your pup.
It is a pipette, liquid form that is simply applied to the back of their necks. The active ingredient is fipronil, working efficiently to destroy fleas and lice in record time.
On top of everything else, it is personalised according to your pet - creating a tailored package that keeps you perfectly on schedule.
Features
Monthly Cost: From £6.50
Dog Size: All
Treatments Included: 1
Active Ingredient: Fipronil
Pests Treated: Fleas, ticks, lice
Prevention: Yes
Infestation: No
The Not So Good
There have been no customer complaints about this flea treatment at the time of writing this review.
Our View
This flea treatment is cheaper than the vet and provides you with a regular supply so that you never forget about flea treatments again.
All you need to do is head to their website and answer a few simple questions about your pup to receive a specially tailored package that will keep irritating pests away.
Best Flea Treatment for Small Dogs
Frontline Spot On Flea & Tick Treatment
Choosing a flea treatment for small dogs can feel tricky because the dose is so different.
However, there is no need to worry as leading brand Frontline have you covered with fantastic spot-on treatment.
The Good
This flea treatment is incredibly easy to apply, a simple spot-on that is just dabbed on the back of the neck in order to get to work.
It treats fleas in 24 hours, killing any existing ones while also working as a preventative measure.
It even has the added bonus of being able to kill ticks within 48 hours of application.
This particular brand is also backed by vets and was actually used exclusively by them before being sold normally. It's trusted by them to keep pets safe, and stocked in most clinics.
Its active ingredient is fipronil, and it comes in a pack of six so that you can treat your dog regularly and keep on top of their flea prevention.
Features
Monthly Cost: £4.15
Dog Size: Small
Treatments Included: 6
Active Ingredient: Fipronil
Pests Treated: Fleas, ticks
Prevention: Yes
Infestation: No
The Not So Good
Other than the pipettes being ing a little tricky to get open, there is nothing negative with this frontline treatment.
Our View
This flea treatment is reasonably priced, but also comes as part of a multipack so that you can keep stocked.
Additionally, it is a trusted brand that you know will reliably act to remove fleas and ticks from your dog. Working quickly, your parasite fears will be gone in no time at all.
Best Flea Spray for Dogs
Beaphar Dog Flea Spray
Sometimes spray is the best way to go, and with this excellent and reliable brand, you may just find yourself converted. Take a look and see if this is the right option for you.
The Good
Prescription free, this flea spray is designed to break the cycle of the flea, as well as eradicating them from your dog and home.
This spray is simple to use and if perfect for dogs who do not like tablets or spot on treatments.
The spray can also save time, and you can cover every area of your dog. It's long-lasting too, so you won't have to worry about constant reapplications when you are using this.
Features
Monthly Cost: £4.15
Dog Size: Small
Treatments Included: 6
Active Ingredient: Fipronil
Pests Treated: Fleas, ticks
Prevention: Yes
Infestation: No
The Not So Good
Ingredients not listed, therefore if your dog has any allergies this treatment could be a risk.
Our View
This handy spray will make taking down fleas simple and safe. The spray will allow you to cover every area of your dog, and knowing that you have got the treatment all over your dog can let you rest at ease.
The only difficulty with this product is that the ingredients are not listed, leaving sensitive pets at possible risk.
FAQ's
Q: Can this be used at the same time as Frontline spot-on treatment?
A: No, as it's a topical treatment. You can give the tablets at the same time without any concern of any side affects or health risks.
Best Flea Spray for Infestations
Bob Martin Clear All-In-One
Sometimes a spray is the best thing for the job. It covers the whole of your dog's body and is best used for infestations where your pooch already has quite a few unwelcome guests.
The Good
This spray is easy to apply, with a gentle nozzle that is silent during application so as not to spook your pet.
It's not just effective against fleas either, it also works wonders when used on ticks and will kill them with great efficiency. Furthermore, the way it works is completely unique.
The spray actually immobilises the parasite, stopping them in their tracks so that they cannot breed further before they are killed.
This also makes it easier for you to comb them out. The sticky trap that this spray creates can also be used throughout the home to treat infestations in a smooth and highly efficient manner.
Features
Monthly Cost: £6.00
Dog Size: All
Treatments Included: 300ml Spray
Active Ingredient: Fipronil
Pests Treated: Fleas, ticks
Prevention: Yes
Infestation: Yes
The Not So Good
The smell can be a little unpleasant when applied.
Our View
This infestation lea spray comes at a fantastic price, and one bottle is enough to treat your home and your pet several times over.
It's perfect for infestations, helping you to remove the problem at its source so that you can live in a home that is comfortable and your dog doesn't need to suffer through the itching.
Best Natural Flea Treatment Shampoo
All Natural Flea Shampoo
If you're looking for a gentle and effective natural flea treatment, this is a fantastic option.
Made with soothing and pleasantly fragrant ingredients, you and your dog are sure to benefit from this excellent treatment.
The Good
This large bottle of natural treatment is incredibly easy to apply so that your dog can experience a life free from itching.
It is made with ingredients that are completely safe for use on your dog and will also be gentle on their skin to help avoid allergy flare-ups. Additionally, it can be used on pets of all sizes.
It kills fleas, ticks, lice, and mites in a fast and efficient manner so that you don't need to worry about them spreading further after application.
All you need to do is use it as a normal shampoo on their coats, combing it afterwards to get rid of all the dead fleas and parasites. They'll have a lovely and shiny coat afterwards as well.
Features
Monthly Cost: £n/a
Dog Size: All
Treatments Included: 500ml Spray
Active Ingredient: Quassia, Lemongrass, Coconut
Pests Treated: Fleas, ticks, lice
Prevention: Yes
Infestation: Yes
The Not So Good
There are times where it needs to be applied more than once, depending on the severity.
Our View
This natural flea treatment is an excellent alternative for those who do not want to use chemical counterparts. Its simple application provides you with peace of mind while also keeping your dog safe. It can be used regularly as a preventative treatment too - promising results.
Best Flea Preventions for Large Dogs
Frontline Spot On
Large dogs always need more of everything, and flea treatment is no exception.
Trusted by vets and designed for effectiveness, Frontline offers you a solution to your flea problems while also catering to large breeds.
The Good
Working as a spot-on flea treatment, it is applied to the back of the neck with great ease to remove the hassle for both of you.
It is able to kill fleas in 24 hours, a fantastically short period of time, and will tackle ticks within 48 hours. From the moment it is applied it gets to work preventing parasites as well as treating them.
The active ingredient in this treatment is fipronil, a common one that is found in the majority of treatments. It comes in a multipack so that you are stocked up for future treatments.
There are usually stickers in the packet, allowing you to mark your calendar so that you don't forget when the next treatment needs to be applied.
Features
Monthly Cost: £5.50
Dog Size: Large
Treatments Included: 6 Pipettes
Active Ingredient: Trichodectes canis
Pests Treated: Fleas, ticks, lice
Prevention: Yes
Infestation: Yes
The Not So Good
The pipettes can be really tricky to open if you don't have scissors, making them fiddly.
Our View
This treatment comes at a great price, especially considering how many pipettes you get in each pack. It has been specifically measured for large breeds of dogs, so you can apply each pipette confidently knowing that they are getting the correct dose for their size. Time to say goodbye to parasite infestations.
Best OTC Flea Treatment
Beaphar Fiprotec
If you are tired of paying a small fortune at the vet's for your flea treatment, and looking for an over the counter (OTC) solution you've been searching for.
Quality treatment meets affordable pricing with this flea treatment, so why not take a closer look and see what you think?
The Good
This flea treatment is really easy to use, as it is a spot-on pipette that can be applied directly to the back of their neck.
It works quickly to kill fleas and ticks alike, ensuring that your dog goes back to being comfortable while also preventing them from occurring in the first place.
Even better is the fact that it is fully approved by the UK Veterinary Council.
Its active ingredient is fipronil, which is exceptionally effective at removing pests from your pet's skin without causing any kind of irritation to the skin.
It can be used by dogs that are over 8 weeks of age, and is suitable for dogs that weigh between 10 and 20 kilos. There are six pipettes in a box, which should give you six months of protection.
Features
Monthly Cost: £4.15
Dog Size: 10 - 20kg (medium)
Treatments Included: 6
Active Ingredient: Fipronil
Pests Treated: Fleas, ticks
Prevention: Yes
Infestation: No
The Not So Good
Not everyone has found this treatment effective, but every dog is different and it is true that not every treatment will work the same.
Our View
This flea treatment is incredibly affordable, which is great if you struggle to pay the expensive prices in the vets. While there are some who have noted that it doesn't work on their dog, this is just something that happens with any flea treatment.
Not all dogs will react the same way, and sometimes it is down to trial and error. Either way, it is a very affordable solution and one worth testing out on your dog.
Best Flea Treatment for Puppies
Johnson's 4Fleas Tablets for Dogs
Puppies do need to be flea treated, and often they need it more than adults when they are just starting out.
Making sure you have a good treatment is key, so take a look and see if this one suits the needs of your new bundle of joy.
The Good
This simple flea treatment is suitable for small dogs and puppies. It comes in a tablet form and is easily crushed into food for your ease.
The tablet does require you to know the weight of your puppy, and can also be bought over the counter in many pet stores.
It is also quick to act, killing fleas and their eggs as quickly as possible, keeping your puppy protected, and preventing an infestation.
Features
Monthly Cost: £1.50
Dog Size: Small
Treatments Included: 6
Active Ingredient: Fipronil
Pests Treated: Fleas, ticks
Prevention: Yes
Infestation: No
The Not So Good
Not all dogs like tablets, so could be hard to administer.
Our View
These tablets are safe and easy to use and, so far, have been recorded to have no adverse side effects. Like all flea treatments you will need to keep up with the treatment otherwise it will not work.
There is, however, no evidence that it treats ticks, which can be another problem suffered by puppies and dogs. This product can also be used on adult dogs.
Guide to Buying the Best Flea Treatment
Why does my dog need flea treatment?
Here is an interesting fact for you; 95% of the flea population is eggs. They live in carpets, soft furnishings, and the garden just waiting to hatch. You'll find that they tend to emerge once the warmer weather starts, and that's also when there is a massive influx in their population.
When a flea becomes an adult, that's when it will start biting your pets to get a good blood meal, and adult fleas can survive for up to 100 days without eating.
The way they usually get onto your pets is by jumping, which they are incredible at, and they are able to spring 150 times their own height and 110 times their own length.
Generally speaking, adult fleas are not harmful to your pet. They are irritating and they cause a lot of itching, but you only need to worry about their health if they are allergic or begin showing signs of an allergy.
This can cause things like rashes, sores, bleeding, hair loss, and anaemia, which is why it is important to ensure they are treated.
Some fleas also carry tapeworms and can pass these onto your dog. This is why it is highly recommended by vets that you worm your dog at the same time as flea treatment; it kills two birds with one stone.
Can you use flea treatment if my dog is on other medications
It really depends on the medication that your dog is taking. For some, it is perfectly safe to flea treat them while they are on medication. However, in other cases, it could cause complications or a bad reaction.
Before you flea treat a dog that is on medication, it is essential that you speak to your vet to ensure that you are safe to proceed. If you aren't, there is no harm in waiting until the medication has run its course before you apply the treatment.
How often do I need to give my dog flea treatment?
This really does vary according to who you speak to. Everyone has their own way of doing things, and you need to find the time period that works best for you.
Most people recommend flea treatment every 2-3 months, but there are others who apply it monthly instead, and some who do not flea treat at all. It really depends on what you think is best for your dog to keep the fleas under control.
Tips on how to prevent Fleas in the first place
Prevention is the key to success, so why don't we take a look at a few of the ways you can try and keep fleas away from your home:
It is important to remember that having fleas or preventing them does not mean that you, your home, or your dog are dirty. They are a natural part of life, and sometimes your dog is just in the wrong place at the right time.
A lot of prevention is just a normal part of dog ownership and housework, so try not to feel extra pressure to keep things spotless.
Frequently Asked Questions
Do natural flea treatments work ?
The answer to the question of whether or not natural flea treatments work is both yes and no. There are some natural treatments that work wonders at keeping ticks away, and it makes sense because before we had our modern chemical solutions we used the natural ones.
But, as we have mentioned before, every dog is different. Some people find natural solutions less effective than chemical ones. This is perfectly valid because the natural flea treatment might not have had any impact on either killing or preventing fleas.
Of course, vets will always say that natural solutions are pointless, but this is because they want us to buy the flea treatment products they have.
Many owners who use natural treatments worry about exposing their dogs to the chemicals in regular flea treatments, which is understandable. It really is down to personal choice and preference.
Just be prepared to try out a few different types and brands before you find the one that really sticks.
Does flea treatment hurt my dog?
In short, no, flea treatment does not hurt your dog. It has been designed to be completely safe for canine use. However, there are exceptions to this rule.
Going with the every dog is different narrative again, there are some dogs that may react negatively to one treatment and positively to another.
Just like humans, they all have different sensitivities that may make them react poorly to certain flea treatment products. You may have heard a lot of scare stories on the news about dogs that have bad reactions to flea treatments, and the truth is that this is very rare.
Flea treatment manufacturers are exceptionally careful to make sure that their product is safe for animal use.
Just be responsible when you buy and always choose something that has been approved by the UK Veterinary Council. Of course, big brands like Frontline and Drontal are always a safe option, but there are smaller companies that have also been approved.
So, if your pet has had a reaction to flea treatment in the past, there are other options out there. Failing that, natural solutions tend to work wonders as well.
First, remember that fleas are a normal thing for dogs to get. In fact, nearly every dog is going to have them at some point in their life; it just might not be an infestation. The second a dog steps outside, they are at risk of getting fleas.
There are fleas everywhere in nature, and they will hop onto passing mammals (like cats and dogs) for a quick bite to eat.
Sometimes, the adult fleas will settle there and lay eggs waiting to hatch and grow so that they can feast too. When the flea eggs multiply to the point that you can see them on your dog, that's when you have an infestation. Otherwise, the prevention tips mentioned earlier on are the way to go.
Interestingly, it's not just the outside and your animals that can give your dog fleas; you can as well. Fleas don't live on humans, but they sure do love to bite us (can confirm, as a human who has had fleas).
They will also jump on you and stow away, jumping off in your home and laying eggs in the carpet.
This is why flea prevention is so important - they are everywhere and it's nicer for your dog if they aren't being bitten all the time, and the same goes for you. Just remember to keep the flea treatment up and ensure that you stay on top of the housework; it should keep them away from you.
How old does my dog need to be to start flea treatment?
Puppies usually start their flea treatment programmes from six weeks old. This is using a special treatment that is gentle on their skin and bodies, while also offering them protection from parasites.
This is important because a flea infestation on a puppy can cause fatal anaemia as well as general poor health.
Of course, this starting age can also depend on the weight of the puppy, and if they are not quite there yet they may have to wait until eight weeks old for their first application.
Puppies will usually require monthly treatments until they are about six months (sometimes older) just to ensure that they are fully protected.
Do flea treatments protect your dog from other pests?
Yes, there are some flea treatments that protect against more than just fleas. Many of them are also tick preventers, and these little parasites are worse than fleas in a number of ways.
For one, they really lodge themselves into your dog's skin, making them tricky to get out and leading to potential infections if the head is left in.
Ticks may also carry Lyme Disease, which can be passed onto humans if the tick bites them and cause serious illness.
If you do find a tick on your body, it is important not to panic and to remove them carefully so that the head comes out as well. You should also check the area around the bite.
If it is in the shape of a bullseye, you need to see a doctor as soon as possible because this usually means that the tick was carrying Lyme Disease. Some flea treatments will also deal with most worms and are orally ingested.
However, most owners prefer sticking to the two separate treatments so that all forms of worm are protected against.
What flea treatment do vets use in the UK?
The flea treatment that vets use in the UK varies, but the most common are Frontline, Advocate, and Advantage.
They are also the most commonly sold and stocked in vet practices. While there are many others on the market, you will find that most vets use and recommend these.
Important note
Recent law changes mean that not all flea treatments can be purchased online or over the counter - some need a prescription in order to be purchased. This is often determined by the strength of the treatment, and your vet will help you to decide which strength is needed.
To Conclude
Finding the best Flea Treatment for your dog is always going to be a bit of a trial, and as with people, some treatments may not work on your dog.
However, the one I would choose would have to be the Natures Healing Powder. Used as a preventative method, this treatment will make sure your pet is covered from head to toe, and that their skin is well cared for.
What did you think of our Flea Treatments selection? Are there any that you would have added? We love hearing from you, so feel free to leave us a message in the comments below.
Read our guide on : Can dogs get bed bugs?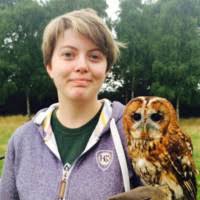 For over a decade, Adrienne has been a freelance content writer and blogger who's passion lies in anything related to dogs. Growing up, dogs were a very important part of family life in the Hardwick household. Now, Adrienne is the proud parent to two Swedish Vallhunds called Moose and Pumpkin.