While you don't necessarily need to wash your dog on a regular basis, it's always good to have stock of good shampoo so that you are prepared for when they inevitably roll in something unpleasant.
After all, there is nothing worse than being left with the lingering odour that comes with a lack of shampoo.
To help you decide which shampoo is going to work for your pooch, we have put together this guide to the best dog shampoos, alongside the relevant dog shampoo reviews. Take a look and see if one of these suits your needs.
How to Choose Dog Shampoo
It's not always easy to choose shampoo for your pooch, after all, there are so many on the market that you can choose from.
In this section, we look at some of the criteria that will help you to know how to choose the perfect shampoo.
The first thing you need to do is understand the type of coat your dog has, as this will help you to determine which shampoo you can use.
Always check with your vet before you buy a new shampoo, and if you want to know how often you should wash your dog, we have a nifty guide that you can take a look at to get a better idea.
You also need to remember that there is a difference between a puppy and dog shampoo. Puppy shampoo tends to be a little gentler on the skin, as they are still quite sensitive when they are young and should not be washed too often.
The fragrances are often softer as well so that they don't cause any irritation. Make sure you buy puppy shampoo for pups, and dog shampoo for adults.
Some dogs have very sensitive or itchy skin, and for these pooches, medicated shampoo works best. It tends to be very gentle, and free from potentially harsh chemicals that could cause further irritation.
If you know that your dog has sensitive skin, then it is best that you try something like this out when they need to wash to stop them from becoming uncomfortable.
Similar to medicated shampoo, oatmeal (or natural) shampoo is a lot kinder to your dog's sensative skin, plus it is completely free from chemicals and other potentially harsh ingredients.
For owners who prefer to use natural products on their dogs, as well as dogs who have sensitive skin, this might be the best type of shampoo to go for.
As always, the reviews can tell you a lot about a product. While it is always wise to take them (good and bad) with a pinch of salt, knowing what others customers thought and experienced is a great way to help you make up your mind when deciding if it's the right one for you.
So, when you go to choose a harness, make sure you check out the reviews before you buy.
Things to Look for
There are a few additional features to consider when it comes to choosing a shampoo for your dog. The first of these is whether or not the shampoo is scented.
Some have wonderful fragrances that leave your pooch smelling fresh and clean, while others have a more natural feel that doesn't leave them with a strong aroma.
It's important to remember that some dogs have more sensitive noses than others, and that something that smells great to us is not always a nice experience for them.
You can get shampoo and conditioner for dogs, as well as a combination of both. Shampoo is great for getting rid of dirt and odour, while conditioner moisturises the skin and keeps your dog's coat looking shiny and feeling soft.
Conditioner can work wonders for your dog's coat, but you should always check that it won't do more harm than good. After all, the coat type can play a large role in this.
Some shampoos have a specific purpose – like repairing a damaged coat or helping turn a coarse one back to its soft and silky self.
If your dog needs a specific type of shampoo, it is important to check that the one you plan to purchase will be able to do this for you.
Now all that's left is for you to choose the perfect one for you. Take a look at our dog shampoo reviews below.
Best Buy Dog Shampoo Reviews UK - Comparison Table
Best Puppy Shampoo – Pet Head
From the people that bring you Bed Head shampoo and hair products for humans, Pet Head is a great canine alternative.
For those with little pups that need a wash, this is the perfect option. Take a look and see for yourself.
The Good
This gentle shampoo is perfect for use on little pups who are getting used to the concept of bath time, or have rolled in something unspeakable.
It is hypoallergenic for their sensitive skin, but also classed as tearless – so if it accidentally gets into the eyes, it shouldn't cause them any pain.
Free from harsh chemicals, it has orange fragrance for a lovely after smell, and has also been designed to be perfectly pH balanced for dogs.
Free from harsh chemicals, it is also safe for your dog to swallow if they accidentally get a lick.
The Not So Good
Some have noted that it is not tearless for their dog, so make sure you are still careful when washing.
Our View
Affordable and practical, this shampoo for puppies is a great way to get them used to being washed, or to remove any dirt they have gathered on their walks that may otherwise ended up being spread around your home.
Free from chemicals and ingredients that are otherwise harsh on their sensative skin, it provides a gentle wash that is also safe to swallow if they happen to get a little in their mouth.
FAQ's
Q: In its name it states its for puppy fun, does this mean you can continue to use even when your puppy is no longer a baby?
A: Yes, of corse there is no reason why you cannot contiue using it as your dog gets older.
Best Puppy Shampoo – Animology
One of the best shampoo brands on the market, you can rest assured that Animology has your dog's best interest at heart.
Perfect for every puppy, this shampoo might just be what you are looking for.
The Good
This shampoo for puppies can be used from the age of six weeks old, as it is very gentle on their skin and won't cause any damage to their coat.
It is pH balanced so that it does not cause them any harm – something which is essential at this age.
It also contains vitamin B5 to support the healthy growth of their coat, and also has a built-in conditioner to help keep them feeling silky smooth.
Easy to rinse and with deodorising properties, your pup is sure to come out of their bath smelling sweet and lovely.
The Not So Good
It is not scented, which some owners dislike.
Our View
At a low price, this is a great and affordable shampoo for puppy owners everywhere.
While it does not have a scent, this is an important feature for puppies (plus, they have that lovely puppy smell when they are young) as artificial fragrances can irritate their skin. Gentle and easy to use, it's a great shampoo at an even better price.
Best Medicated Dog Shampoo – Omega Pet
Some dogs have very sensitive skin, and medicated shampoo is the only real option for them.
This one from Omega Pet is a great solution to the problem of delicate skin. Take a look at the reviews and see if this is one you want to try.
The Good
This medicated shampoo can be used for both dogs and cats, which is great if you live in a household with both.
Made from oatmeal and aloe, it is incredibly gentle on the skin – preventing itchiness and irritation during and after they have been washed. It also helps to moisturise dry skin.
With an all-natural formula, you won't find any harmful chemicals or irritants in the list of ingredients for this shampoo, and some owners have even found that their pet has reduced the amount that they scratch greatly after just the first application.
Plus, if it doesn't work for you, it comes with a money back guarantee.
The Not So Good
The fragrance is not great, and some feel that it has a finite amount of power.
Our View
Slightly more expensive than most other shampoos, this one will take a little more of your budget.
However, considering it has very positive effects on dogs who suffer from allergies and itchy skin, it's well worth the extra cost. Despite the fragrance not being one that many owners like, the fact that it can help irritated skin so much negates this point.
Best Oatmeal Dog Shampoo - Earthbath
Oatmeal shampoo is another great natural solution. If you are leaning more towards natural pet products, then this is something you might want to try. Take a look at the reviews and see for yourself.
The Good
This oatmeal shampoo is completely natural and has been formulated with aloe for fragrance as well as a gentle touch.
It is completely free from soap and chemicals, as well as pH balanced to prevent damage to the skin and coat.
Plus, it has added vanilla and oatmeal fragrance for a truly lovely smell after their bath.
This shampoo has been specially formulated to deal with dry and itchy skin, as well as sensitive skin. It promotes healing where the skin has previously cracked, and is incredibly gentle on them.
Safe for dogs over the age of six weeks old, you can also rest assured that it won't wash off any flea treatments.
The Not So Good
It doesn't stop the itching in every dog, and some find the smell unpleasant.
Our View
Another slightly more expensive product, this natural oat shampoo will leave your dog wanting to be bathed more often, as for most dogs it will alleviate (and possibly even stop) the itching and irritation that they experience.
Made with natural ingredients to remain gentle on the dog's skin, it's a wonderful alternative to most conventional dog shampoos.
FAQ's
Q: How long should you wait before rinsing? 90 secs seems quite short compared with the 10 mins on average for medicated shampoo
A: 90 seconds is what is reccomended on the bottle and it is adviced you stick to the intrcutions given as this would of been medically tested.
Best Dog Conditioner – Wahl
From top brand Wahl, this conditioner might just be the perfect thing for your dog. In fact, the shampoo from this brand is listed in the next section. Take a look and see if your dog can benefit from this.
The Good
This conditioner comes in a formula that has been previously mixed, making it ready to use as soon as you open the bottle.
After shampooing and rinsing your dog, simply apply to their wet fur and leave it to rest for a moment. Then, you can wash it off thoroughly. It can even be used on cats and horses.
Designed to enrich, moisturise, and protect the hair in your dog's coat, it won't leave any sticky residue behind after you rinse it off.
It also contains vitamin E, which works to keep the coat shiny, soft, and exceedingly healthy – all while controlling static.
The Not So Good
The dilution ratio can be quite tricky to get right.
Our View
Aside from the difficult dilution ratio, this conditioner will work wonders for your pet's coat. It comes in a twin pack, making it an affordable and economical purchase to make. Two bottles of this are sure to last you quite some time.
Made to protect and strengthen their coats, you are sure to be left with one very happy puppy after they have been washed with this.
Best Dog Conditioner – Groom Professional
Even dogs need to be conditioned sometimes, and this excellent conditioner from leading brand Groom Professional, might be just what your dog needs.
Take a look at the reviews and see if this product works for you.
The Good
If your dog's coat seems to be a little dull and lifeless, conditioner can do a world of good for it.
After shampooing, just apply this great conditioner to their damp fur. Allow it to rest for a short while, and then rinse it out thoroughly.
You will find that it helps to repair split ends as well as any damage that resulted from styling in the past.
It also helps to prevent further breakage and damage, while also working to provide the hair with internal strength to keep it beautiful and soft.
The Not So Good
There have been no complaints about this product so far.
Our View
Available at a low price, this makes the perfect companion for any shampoo that you are using on your pampered pooch.
Working hard to keep your dog's fur healthy and soft, it works hard to ensure that your pup's coat is not only repaired, but also strengthened for the future. It's a great conditioner available at an even greater price.
Further Dog Shampoos
Here are some other brands of dog shampoo, in case the ones above did not quite suit your needs.
Animology Fox Poo Shampoo
Animology is one of the top dog shampoo brands, and it is suitable for all coat types.
Affordable and easy to use, it makes for a convenient shampoo that your dog will simply love. We all know how hard it is to get the smell of fox poo out of your dog's fur without slathering them in tomato ketchup or juice.
Fox poo shampoo takes all of the work out, as one application will see the odours off – leaving your dog smelling as fresh and clean as they were before their walk.
Wahl Dirty Beastie Pet Shampoo
A dirty dog is a happy dog, or so they say. This may be the case for your pooch, but it is unlikely to be that way for you. Enter Wahl Dirty Beastie shampoo, an affordable option for those who have dogs that love nothing more than to get absolutely filthy.
With natural ingredients and deodorising features, this shampoo is unlikely to irritate your dog's skin, but will also leave them smelling wonderfully fresh.
Plus, it comes in a range of different scents, and there are several bottle sizes to choose from.
The Healthy Dog Co 6 in 1 Natural Shampoo
For those that want to bathe their dogs with a natural shampoo, this can be a great option. For dogs with sensitive skin, it can help to stop any itching and irritation that may usually occur when you wash them with normal shampoo.
It's gentle on the skin, nose, and eyes too – areas that are usually very sensitive. It even works to kill bacteria and bad odours, which is perfect for both your dog's health and their overall smell after bath time.
Plus, if you find yourself unhappy with this shampoo there is a 100% money back guarantee.
Faithful Friend Fresh Dog Shampoo
This shampoo works as both a shampoo and conditioner, keeping your dog's coat as silky and soft as possible.
It uses natural ingredients, ensuring that no harsh chemicals or ingredients are used when it is made – making it a gentle alternative for your dog's skin.
It contains organic coconut for a fresh yet subtle fragrance after your dog has been washed. Affordable and easy to use, it is also vegan approved, which is a big plus for some pet owners.
To Conclude
Hopefully, this guide has given you some help when it comes to choosing the perfect shampoo for your dog. With such a wide selection to choose from, you are sure to find something that is just right for you here.
Whether you are looking for medicated shampoo for your sensitive dog, or something that will work wonders on your puppy, there is a shampoo here for you.
Of course, choosing the best dog shampoo is no easy task, especially since each one here serves a different purpose. The brands featured here are the best in their category, and ones that you should definitely look into.
What did you think of our dog shampoo selection? Are there any that you would have added? We love hearing from you, so feel free to leave us a message in the comments below.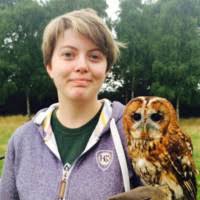 For over a decade, Adrienne has been a freelance content writer and blogger who's passion lies in anything related to dogs. Growing up, dogs were a very important part of family life in the Hardwick household. Now, Adrienne is the proud parent to two Swedish Vallhunds called Moose and Pumpkin.